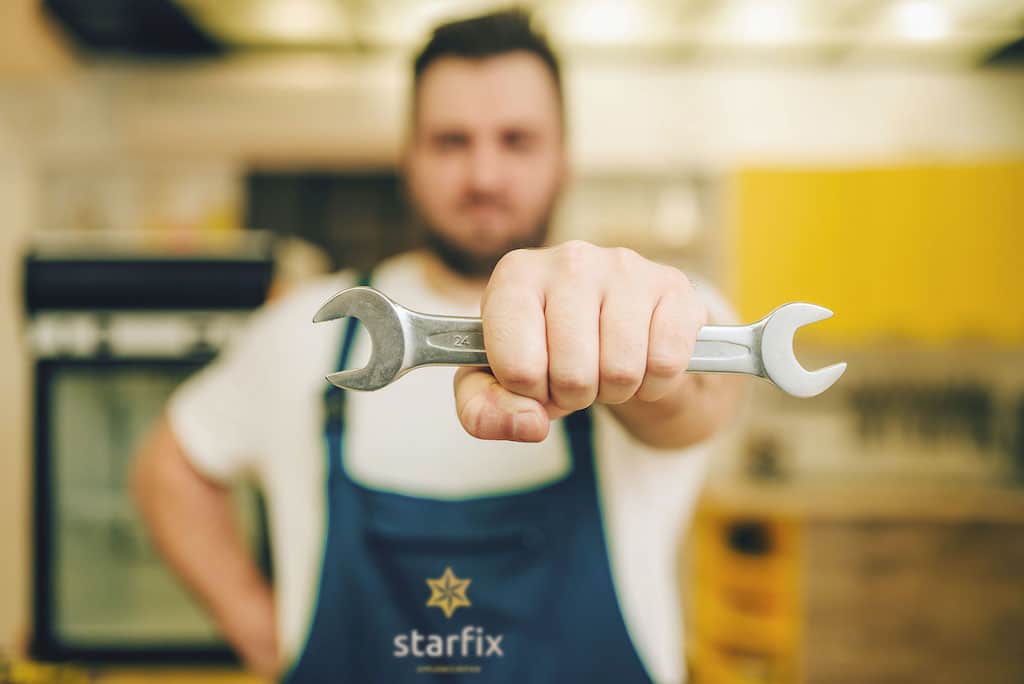 Thanks to the invention of the electric clothes dryer, we've been able to reclaim some of the time previously taken by manual laundry. While it's great to have a handy machine to turn on and leave alone to dry your clothes, there's still a few things you need to be aware of in order to keep it in tip-top shape.
Dryer lint is a collection of fibres that are gathered from your clothes during a dryer cycle. Normally, these will wind up in your lint trap, which you'll simply need to empty out after each load. However, over time, and if there's improper use of your machine, the lint will begin to collect throughout the rest of the machine—particularly in the dryer vent.
When you throw a load of laundry into the dryer after a wash cycle, you're placing an average of two to three liters of water into a sealed drum. As the inside of the dryer heats up, the water begins to evaporate into steam, but it needs somewhere to go. Your dryer is connected to a vent, sometimes called a vent duct, which acts as an exhaust line for the steam to escape, allowing your clothes to dry. If you pull out your load of laundry after an hour-long dryer cycle, and things are still feeling a bit damp, there's a good chance you have a broken or blocked dryer vent.
Problems caused by a faulty dryer vent line
There are a number of reasons to have a professional take a look at your dryer vent duct. Of course, you'll want to keep your appliance in good working order, but did you know that it can also cause these other related issues?
- Decreased power efficiency
When your vent line becomes clogged with lint or other debris, your machine will need to work harder to pump out the excess moisture and gas created by the dryer cycle. Not only is this dryer vent blockage a hassle, it's also raising up that total amount of money on your utility bill!
- Clothes take ages to dry
This is probably the most obvious—and the most annoying—symptom of a faulty dryer vent line. It's beyond frustrating to pull out load after load of damp clothing, even when you properly clear out the lint trap.
- Potential risk of fires
The worst case scenario for a faulty dryer vent is a lint fire! Fire is a very real concern when looking at your options for any home clothes dryer repair job. Lint is extremely flammable, and an excess of it in the exhaust line can easily ignite if enough hot air becomes trapped inside of it.
- Reasons for a Faulty Vent Line
There are a number of possible reasons you may be running into this problem. First and foremost is an excess of lint and other debris collecting in the vent line. This is a fairly common problem and it happens with normal use of the machine over time. Other potential reasons include:
A physical break somewhere along the vent duct
Improper vent construction (too long, too narrow, or too many bends and corners along the duct line)
Other obstructions, such as bird nests
Whatever the case, Starfix recommends having your dryer vent cleaned out annually in order to keep your laundry cycles working normally, save you money on utilities, and protect your family and home from a lint fire.
If you're experiencing the frustrating problem of clothes coming out of your dryer still wet, even with a clear lint trap, or if you're simply looking to keep your appliances in good maintenance, look no further than Starfix. We faithfully serve Langley BC, Vancouver, the Tri-cities, and the Lower Mainland areas with high-quality appliance repair. Our technicians are prompt, professional, and have the skills, tools, and experience to get any home appliance repair job complete to perfection.
If you have more questions about home washer and dryer maintenance and repair, dryer vent cleaning services, or any other home appliance concerns, please don't hesitate to contact Starfix today!