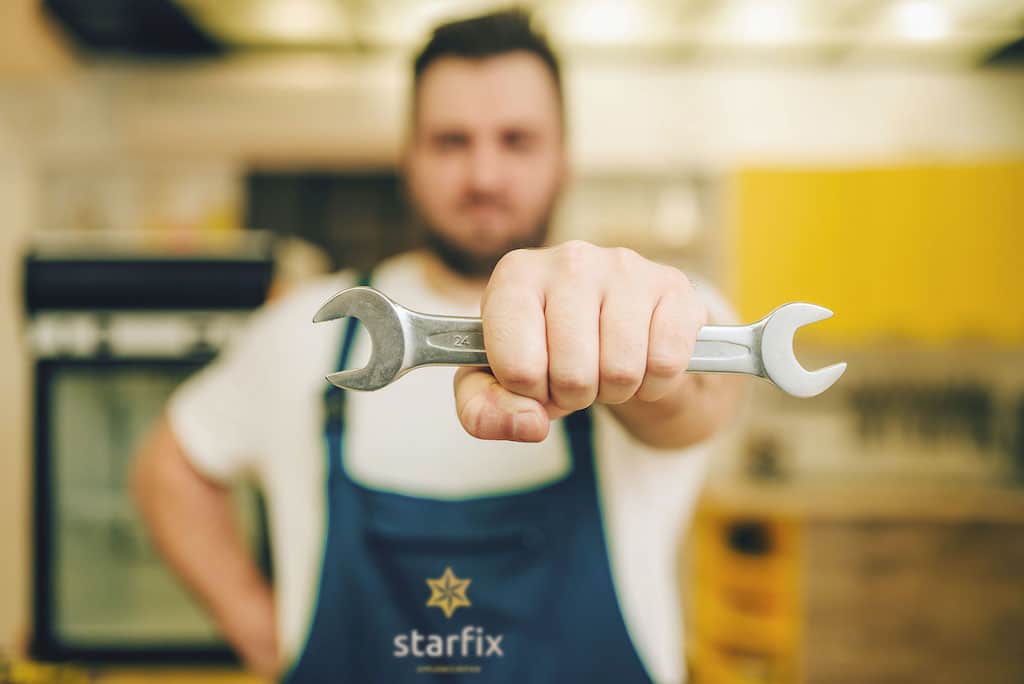 A working electric wall oven is a huge help in keeping you and your family fed. For many, an oven is the part of our routine we rely on when we have other business to attend to, letting dinner cook itself while we finish up our days. Like all appliances however, ovens require regular maintenance to remain in good working order. Whether it's a simple Wednesday night supper, or an extravagant weekend dinner party, one thing is obvious: you don't have time to deal with oven issues.
In our years serving the Langley BC area, Starfix has successfully repaired countless electric wall ovens. This makes us the obvious choice when you need your appliance repaired promptly, particularly for something as important to your day-to-day routine as an oven.
 Read on to learn about a few of the most common wall oven issues and their potential causes, as well as how we tackle these issues in order to get you back up and running as soon as possible.
If there ever was a time to call an appliance repair company, it's when your machine isn't turning on at all. If your oven isn't turning on, there's a possibility that a simple tripped circuit is to blame. Check your circuit breaker to see if the corresponding breaker has been flipped and reset it if needed.
If everything looks good at the fuse box, and the appliance seems to be receiving power, but your oven still won't switch on, it means an issue with the oven itself. There are a number of things that could go wrong to cause this problem, including:
A broken electrical wire
A damaged or faulty oven control board
A faulty heat element
The oven is receiving the wrong amount of power


Testing for these issues not only requires special tools for measuring current and repairing electrical connections, but also intimate knowledge of how these machines work. There's a real risk of electrical shock when attempting any DIY solutions relating to this problem, so we recommend calling our professional technicians to take a look at it.
- Self-cleaning function is not working properly
Arguably one of the handiest inventions since the oven itself, the self-clean feature has graciously saved us from one of the most difficult kitchen chores. When the alternative is scrubbing burnt grease on your hands and knees, there's good reason to make sure your self-clean feature is working properly. If the cleaning cycle never begins after hitting the button, it could mean the door is simply not latching closed properly. If this isn't the problem, then it points, again, to an electrical issue. A broken electrical connection, temperature control thermostat, control board, or thermal fuse could all be to blame for your oven not self-cleaning.
- Oven door isn't opening or closing
One of the more straightforward oven repairs, an oven door that's stuck or won't latch closed is a physical issue with the latching mechanism. Whether your door isn't opening, or refuses to close, the severity of this problem speaks for itself.
For doors stuck closed, you may need to shut off the power to the unit, and manually open the door latch mechanism. Sometimes, simply doing this one time will fix the issue, at least for a while, but if the problem persists you will likely have to replace the hardware. Likewise, a door that doesn't close properly points to worn out door hinges, which will typically need to be replaced as well.
- Thermostat reading is wrong
If the oven is hotter or colder than what the electronic display says, or your food is coming out burnt after a regular amount of cooking time, you may need to recalibrate the temperature controls. There are often instructions on how to do this in your appliance manual, allowing you to reconfigure the unit's controls yourself. If this still doesn't fix the issue, your thermal fuse or internal thermostat may be broken. This is a fairly simple repair, but the initial diagnosis can be challenging, and should be left to a professional appliance repair technician.
- Oven light isn't working
Sometimes as simple as a burnt-out bulb, a broken oven light is a simple but frustrating problem you're likely to experience at least once while owning your appliance. If replacing the bulb doesn't stop the issue, you're probably looking at a faulty electrical connection, control, or switch. Again, due to the high risk of shock when fiddling with these high-voltage components, we can't recommend consulting a professional enough.
Like other appliance repairs, fixing a broken electric wall oven carries some serious risks for those who aren't well-versed in the anatomy of your machinery. If you're experiencing any of the above problems, or some other oven issue, you're putting yourself in danger of electrical shock by tinkering without the requisite knowledge to keep yourself safe. That's why we recommend contacting a team of expert technicians with the expertise, practical experience, and specialized equipment needed to get your appliance back to top shape as soon as possible. Know anyone?
The team at Starfix has been operating in Langley BC, Vancouver, the Tri-cities, and the Lower Mainland for years. And with hundreds of successful appliance repair jobs under our belts, we're your number one choice for prompt, professional, and effective appliance servicing. Our experience extends across almost all appliance brands found commonly in the kitchen and the rest of the home, including Bosch, Thermador, Jenn-Air, Miele, AEG, Whirlpool, KitchenAid, Frigidaire, GE, Kenmore, Viking, and Maytag. If you're experiencing issues with your electric wall oven, and you're ready to get your daily dinner routine back on track, look no further than Starfix.